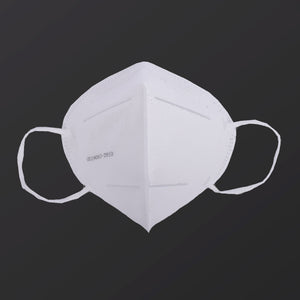 Gladiator Solutions
KN95 Medical Protective Mask (10ct. Box)
PPE
Sale price Price $27.95 Regular price $27.95 Unit price / per
PLEASE ALLOW 4-6 WEEKS FOR DELIVERY
Description
**In Stock, ships within 24 hours

**
**This is a Box of 10ct. KN95 Medical Protective Masks**
Medical protective maskN95/KN95 not-sterile product specification.
Mode No. N95 FFP2
The medical respirator (non-sterile) consists of the mask body, nose clip and ear band. The inner layer of the mask is made of non-woven fabric, the interlayer is made of ultra-fine polypropylene filter cloth, the nose clip is made of flexible aluminum material, and the ear band is made of elastic band (nylon+spandex).

The product meets the requirements of GB190983-2010 medical protective mask. Filtration efficiency: in the case of gas flow of 85L/min, the filtration efficiency of the mask for non-oily particles should not be ≧ 95%.

Applicable to the protection of medical staff and related staff against airborne respiratory infectious diseases. It should not be used for isolation of critical car areas (rooms) and other places with strict control of microbial indicators.


Precautions, Warnings and Instructions

Use this product correctly in accordance with the instructions
Only for one-time use, destroy after use
Prohibited to use when package is damaged
Prohibited to use when the product exceeds the expiration date
Instructions
Spread the mask, pull both hands towards the face, hold the mask with the left hand, wrap the rope around the ear with the left hand, pull the edge of the mask with both hands up and down, cover the face and chin.
Labels Packaging Marks
Destroy after use
Please read instructions
Package damage, prohibited to use
Handle with care
Not a substitute for sunscreen
Avoid getting mask wet


Storage Conditions and Methods

The product should be stored in a room with <80% humidity, no corrosive gas and good ventilation. Good for 2 Years if stored correctly.