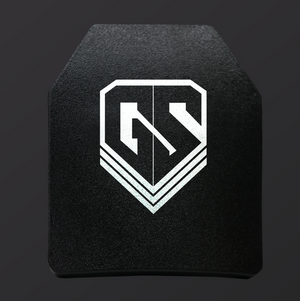 Gladiator Solutions
GS-3+MC-SC NIJ Level III+ Stand Alone Ballistic Hard Armor Plate
Ballistic Hard Armor Plate
Sale price Price $219.95 Regular price Unit price / per
PLEASE ALLOW 4-6 WEEKS FOR DELIVERY
Description
THIS PRODUCT WILL SHIP IN 4-6 WEEKS OF PURCHASE
NOTE: Ballistic products come with a born on date and an effectiveness shelf life. As a result, our products are made to order.
**Compatible with all Gladiator Solutions Tactical Plate Carriers**
For Gladiator Solutions plate carriers and vests Click Here
FEATURES
NIJ Level III+ Stand Alone Ballistic Hard Armor Plate
Constructed with Ultra High Molecular Weight Polyethylene Composite
Shooters cut for increased range of motion
Multi curved for optimal fit and comfort
Multi shot
Durable, Polyurea Cover
RDT® Round Dispersion Technology – evenly disperses kinetic energy from a rounds impact to reduce compromise and trauma
Thickness: 1.15"
Weight: 3.4lbs. (+/- 5%)
Dimensions: 10″x12″
Defends Against:
- 7.62mm x 39mm 125gr PS Ball (Mild Steel Core)
- 7.62mm x 51mm 149gr M80 FMJ (M80)
INCIDENT GUARANTEE
Gladiator Solutions stands behind our products and your personal protection.
In the unfortunate event that you are shot while wearing your plate, we will replace it at no cost as long as a police report is provided during your 10 year warranty.
WARRANTY
10 Year manufacturer warranty on all ballistic panels and plates.
2 Year warranty on all carriers and vests.